Eye Services:
Exams & More
Dr. Travis Park, O.D., and his team provide optometrist services at D/Vision's Wicker Park location, including exams (available 7 days/week), retinal imaging and more. At this time, insurance coverage and eye exams are only being done at our Wicker Park location. Book online today. We accept insurance from VSP and Eyemed vision care plans. Please chat with our staff about options if you have other insurance coverage.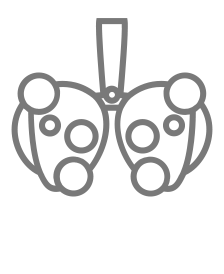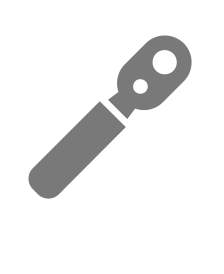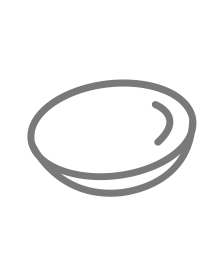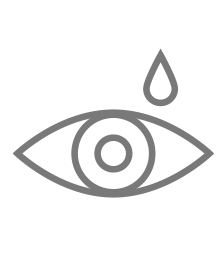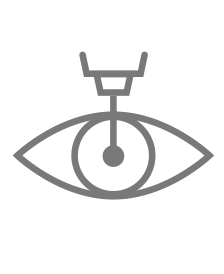 LASER VISION CONSULTATIONS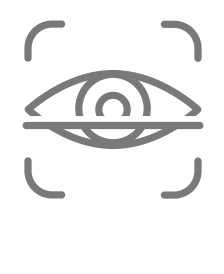 Dr. Travis Park is a graduate of Berkeley Optometry and Stanford University and has been practicing optometry since 2008. He has experience working in a wide variety of clinical settings with diverse patient needs, giving him the experience to provide patients with skilled and personalized care.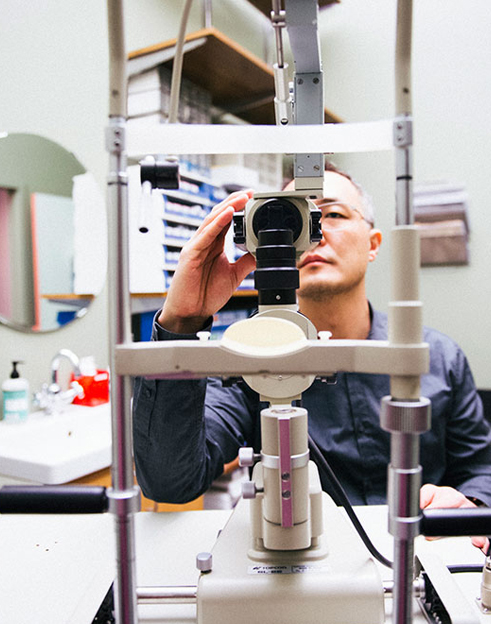 "Determining a patient's best and most comfortable vision is as much an art as it is a science. Being a careful listener and an experienced adviser are just as important as using the latest high tech equipment and knowledge," according to Dr. Park.
"I take time with my patients and personally go through the whole process of the eye exam including pre-testing, which is not commonly done by the doctor. This provides patients with continuity and the comfort that the doctor is taking the time to know the patients and the subtleties of their eyes and vision. I try to learn the intangibles with patients that are hard to break down into clinical data." Helping patients achieve their best vision and healthy eyes are his primary interests but he is equally passionate about educating patients about eyes and vision through technology such as retinal imaging. He aims to empower patients with the knowledge for the healthy care of their own eyes.
Being nearsighted himself, Dr. Park is an eyeglass frame enthusiast and experiences firsthand the latest technology in lenses and contact lenses. Travis has lived and worked in the local area since 2009 and is dedicated to being your neighborhood doc.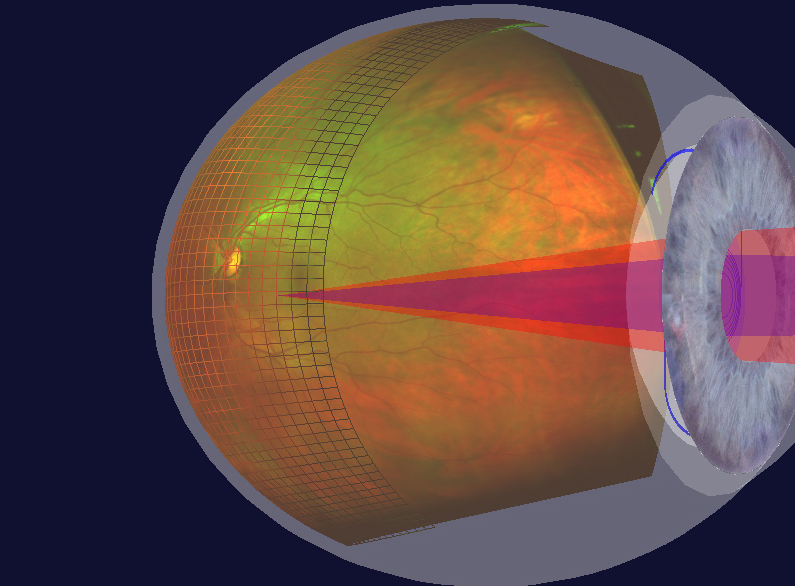 RETINAL IMAGING
What is your least favorite part of an eye exam? For most people the answer is getting their eyes dilated. Dilation is often a routine part of eye exams. It helps the doctor see details of your retina, but it can also disrupt a patient's vision for several hours. D/Vision now offers retinal digital imaging. Retinal imaging uses a special tool to capture a view of the back of your eyes including blood vessels and optic nerves. This helps in early detection and management of diseases that can affect both your eyes and overall health. You can view the images with the doctor, and we can keep a copy so that past exams can be compared. When combined with other tests that our doctors perform, you can often complete an exam without needing to dilate your eyes